Serving Central Indiana, Central Ohio, and Northeast Ohio
Most seniors and people with disabilities want to live as independently as possible. They feel embarrassed and humiliated when they struggle to get in and out of the bathtub on their own and have to ask someone to help them.
Fortunately, there is a simple way to solve this problem with a walk-in tub installation. Walk-in tubs allow seniors and people with disabilities to safely and easily enter their bathtub without slipping and falling. At Unique Home Solutions, our experienced technicians can design and install walk-in tubs for customers throughout Indianapolis, IN; Cleveland, OH; and Columbus, OH.
Benefits of Our Walk-in Tub
If you live in the Indianapolis, Cleveland, or Columbus area, you can rely on our walk-in tubs to meet the highest quality standards set by the International Association of Plumbing and Mechanical Officials. Plus, our walk-in tubs have some extra features to enhance your comfort:
Door with watertight seal and ergonomic, easy-to-open door handles
Slip-resistant floor
Contoured chair that fits your seating height (no need to lower or boost yourself)
Deep design for full body submersion
Water and air-jet hydrotherapy for spa-like comfort and healing
Microban protection to shield your bathtub from bacteria and mold
Our walk-in tubs are easy to enter and built to give you a comfortable and therapeutic experience. They also come with impressive warranties, so you can trust your walk-in tub to last for years to come.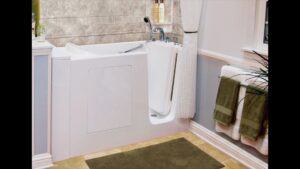 Even with no handicap, this tub means comfort!
Rely On Unique Home Solutions
At Unique Home Solutions, we don't want to install just another bathtub-we want to install your dream bathtub that you'll want to use for the rest of your life. We install only the highest-quality, American-made walk-in tubs to enhance homeowners' comfort and independence.
If you or a loved one would benefit from a walk-in tub, call us today at 800-800-1971 to schedule an installation.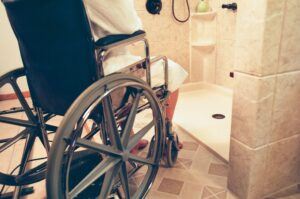 This clean shower is ALL you  you need for a relaxing