Did you know your roof may channel as much as 120,000 gallons of rainwater per year?
Many homeowners overlook this critical system, and forget that faulty gutters can cause serious damage to the roof, siding or even the foundation of their homes.
The best solution is a wider and deeper gutter that doesn't clog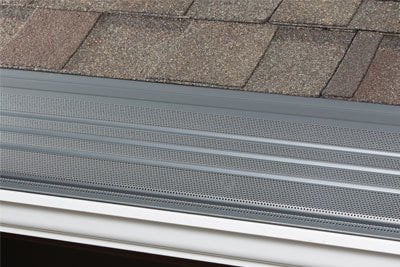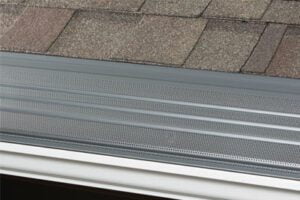 Unique gutters are installed under the second course of shingles. Installing at the 'drip-line' breaks the seal between the roof and gutter, allowing moisture under the roof.
As you can see in the photo above, the micro-mesh aluminum covers prevent large debris from entering and clogging the gutter.
Gone are the days when your only gutter color option was white! You can choose a range of colors such as deep blue and red to complement the exterior appearance of your home.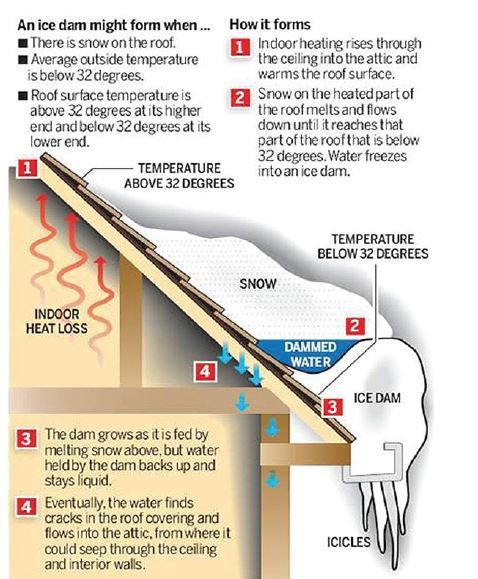 Ice-Damming in Winter
Ice-damming occurs when a ridge of ice forms at the edge of a roof and prevents snowmelt from properly draining. This is a major problem that can cause water to leak where it is not supposed to go.
Unique Home Solutions offers deep, wide gutter systems with micro-mesh aluminum covers to help prevent blockages and keep your downspouts clear. Heated roof edges are also available to help prevent ice-damming.
Call Us Today for a Free Quote
Call Unique Home Solutions today at 800-800-1971 to schedule a free onsite estimate on your gutter replacement.