Serving Central Indiana, Central Ohio, and Northeast Ohio
When you think about all of the systems that keep your home functioning as it should, it may be easy to overlook your gutters. However, your gutter system protects your home from roof to foundation.
If your gutters seem to clog constantly, leak water down the sides of your home, or deposit water in the wrong places, it may be time for a gutter replacement with a Leaf Slugger™ topper protection from Unique Home Solutions in Indianapolis, IN.
High-Quality Gutter Options
Older conventional gutters come with a number of common problems. Newer gutter technology can reduce the need for frequent cleanings as well as the risk of water damage, improper drainage, and gutter-related roofing issues.
We offer American-made gutter systems in order to provide each of our customers with the best possible drainage for their home's architecture, roofing and siding materials, and roof pitch. We work with the Leaf Slugger systems because these technologies offer:
Decreased risk of overflow created by the tall in-trough ridges that slow water flow
Higher water capacity due to the extra inch of width on the gutter troughs
Less debris and buildup since the covers are made of solid aluminum rather than a type of mesh
Six-inch gutter system
Additionally, these gutters are installed in a position better suited to collecting and controlling water flow than conventional gutters. Conventional systems are installed at the drip line, but the Leaf Slugger™ go under the second course of shingles to optimize drainage.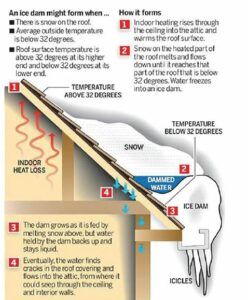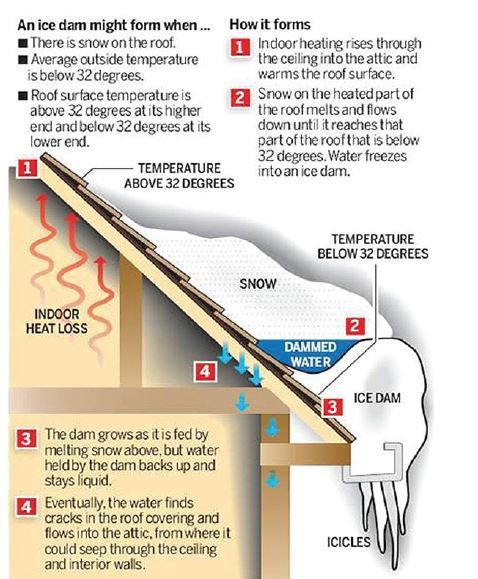 See how icicles and ice-dams form on your home.
Expert Installation Services
For over thirty years, Unique Home Solutions has provided homeowners with the products, services, and recommendations they need to optimize the way their household operates. Every installation we perform is handled by certified employee crews so you always know you can trust the craftsmanship.
We started as a local Indiana business and have now expanded to reach clients in Indianapolis, IN, Columbus, and Cleveland, OH. Call us at 800-800-1971 today for a free onsite estimate on your gutter replacement.