The Bathroom "Ahhhh!" Factor
There is nothing quite like a warm, relaxing soak in the bathtub to end the day and melt away the stress of life. With the right tub or shower, bathing at home can feel more like being on vacation!
Wall Surrounds
Create new textures and colors around your shower pan or bath tub with seamless, sanitary, easy-to-clean wall surrounds. This product allows you to completely transform the look and feel of your bathroom, without replacing the existing tub.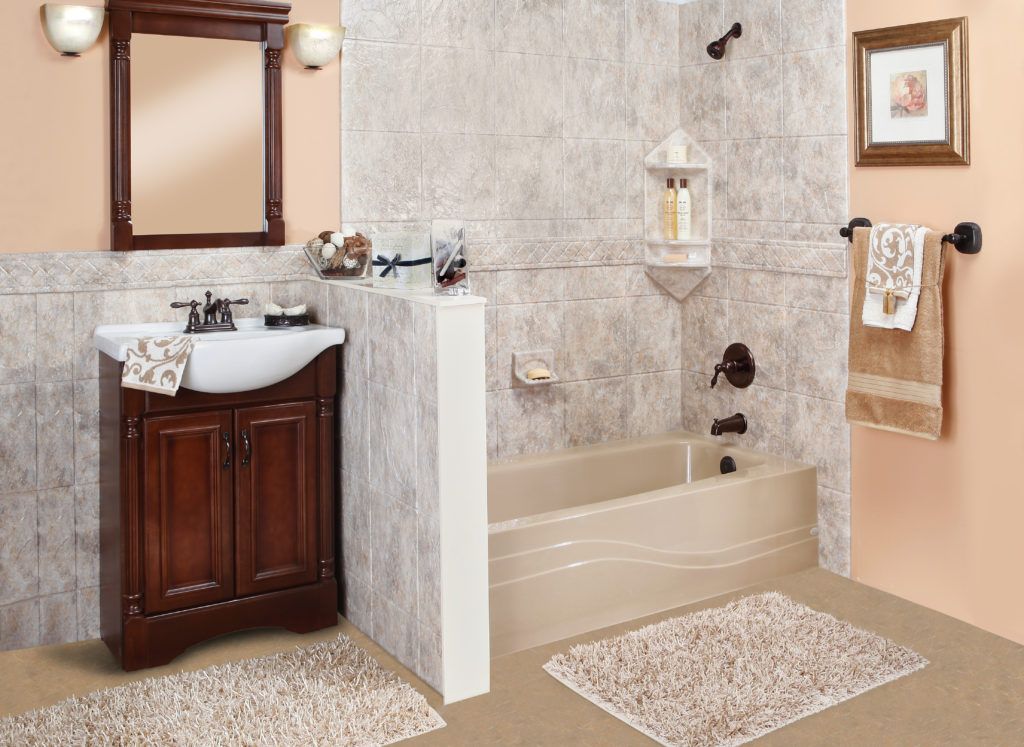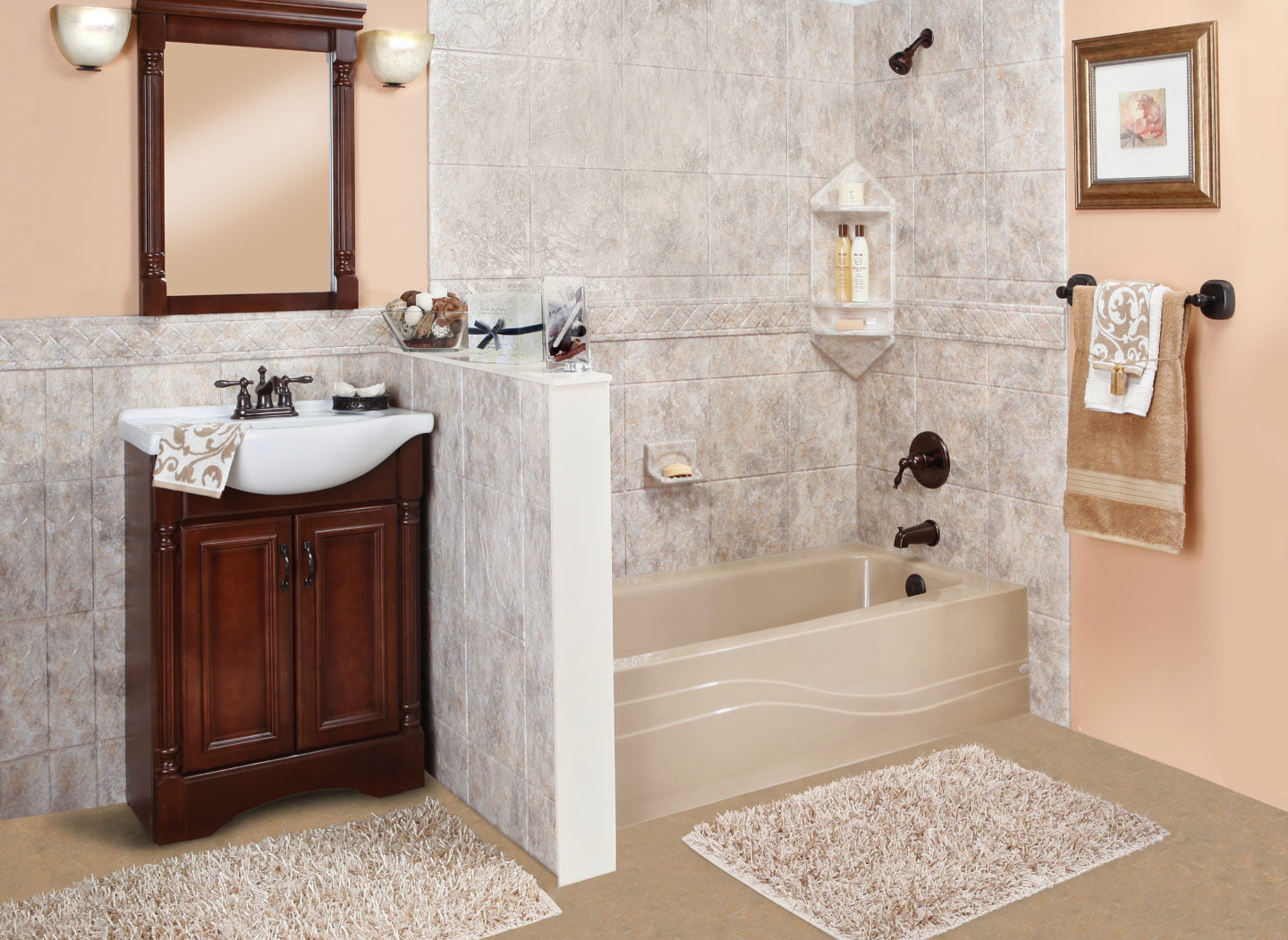 Tub or Shower Replacement
Would you rather start from scratch and completely replace your tub or shower? Unique Home Solutions can supply this option as well. All of our tubs and showers feature non-fading acrylic treated with the same antimicrobial agent used in hospitals.
Tub-to-Shower Replacement
These days, many Americans prefer taking showers over baths. By converting your existing tub or shower-tub combo into a shower stall room, you can enjoy additional space to make your morning routine more comfortable.

Soaking Tubs
These tubs are not just soothing—they offer wellness benefits that many people enjoy. Just ask your doctor about the effects of warm water on circulation and muscle stimulation! Soaking tubs can be ordered with or without air jets or water jets.
Accessories
Accessories such as grab-bars, soap caddies and seats can make your bathroom safer and more convenient. Ask about our range of color and texture options.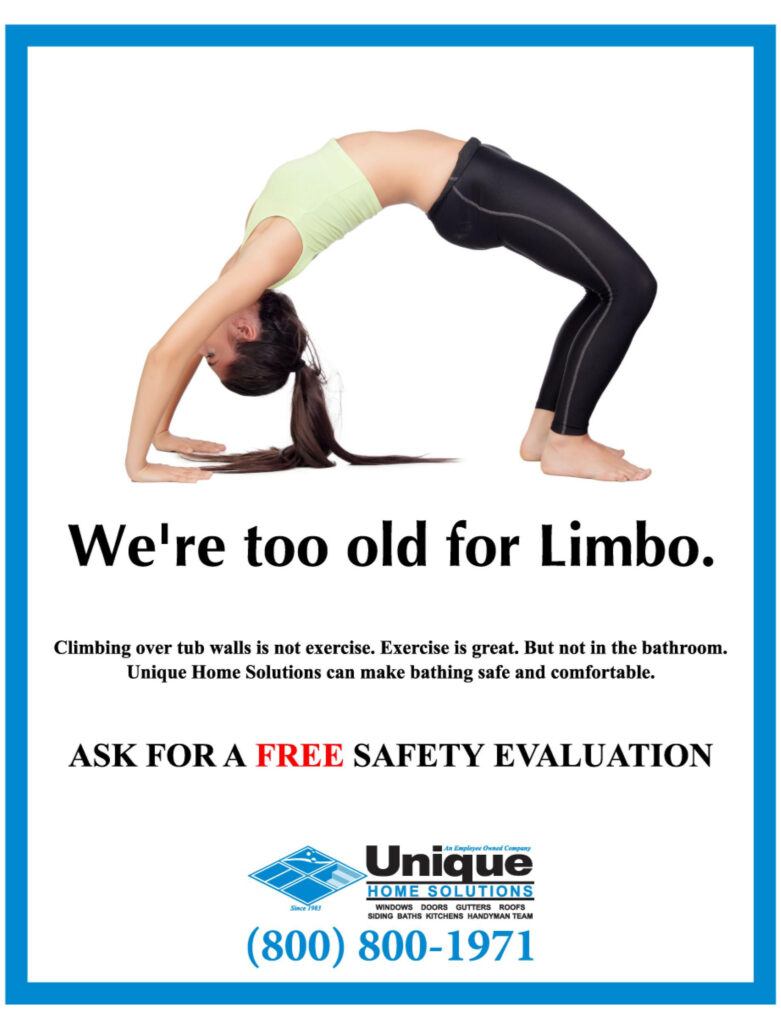 Safety Bathing
As you age, there is no place more comfortable, convenient and affordable to live than in your own existing home. Of course, adding features to improve the safety of your home is an important step. Safe bathing products also allow you to wash without assistance from others, maintaining your privacy.
Tarkett Flooring
Waterproof, nearly-indestructible tarkett flooring provides the beautiful appearance of stone or leather, yet is non-slip to increase safety.
Walk-In Tubs
Is it possible to have a walk-in bathtub? Absolutely! Our tubs allow you to walk or wheel in through the watertight doorway, and bathe without assistance. The four-layer acrylic also keeps the water hot longer, so you can spend more time relaxing and enjoying your tub.
ART of Walk-in tub…do not set in set in type
Wheel-in Shower
These showers have an extremely small "lip" (or no lip at all) to make wheeling into the shower a breeze. Removing this common barrier increases mobility and safety. These showers can also be outfitted with an internal seat to make showering more comfortable.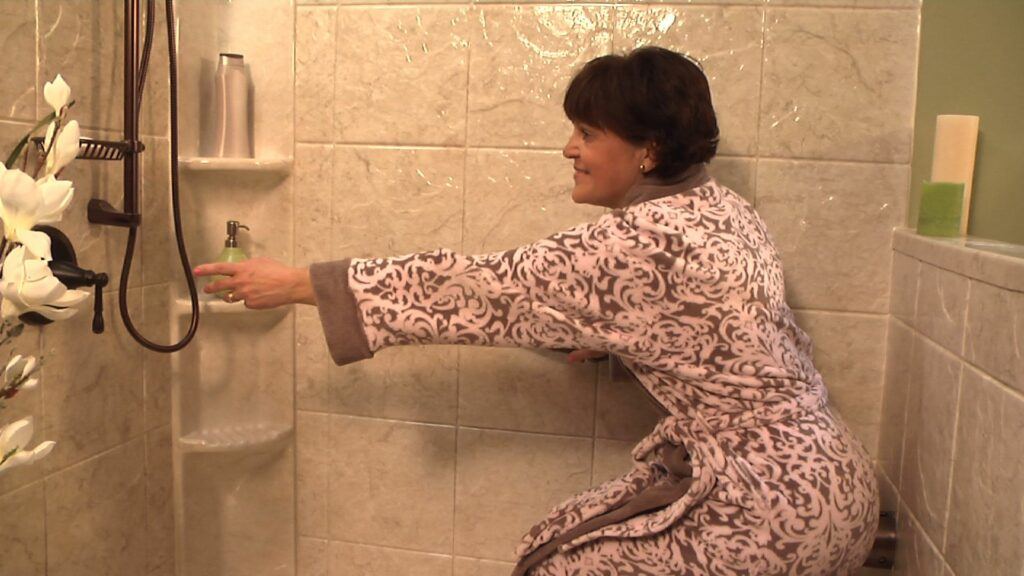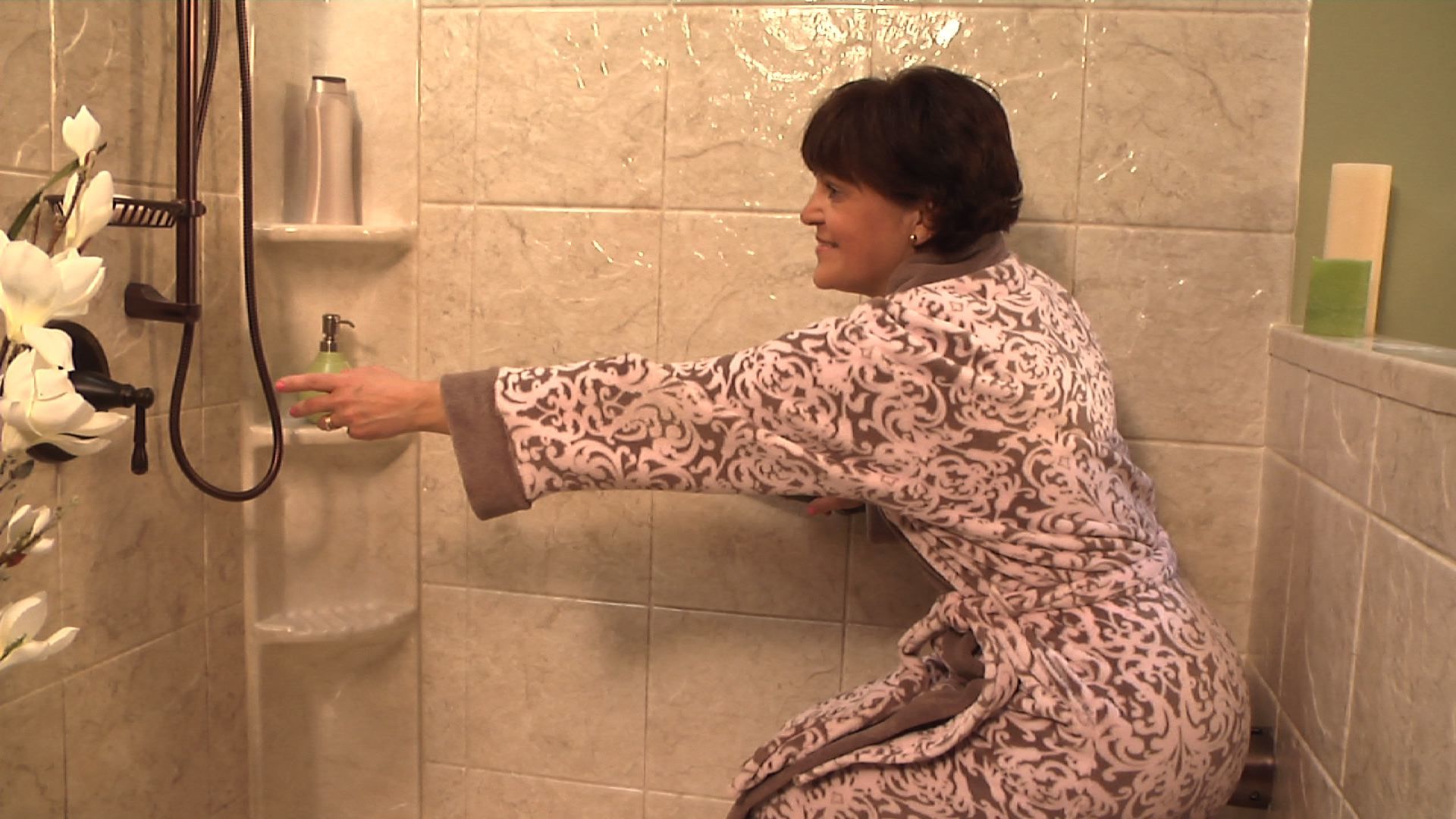 Tub-to-Shower Conversion
Do you prefer a sit-down shower to a bath? This option expands the available space for a shower, allowing room for a safe and comfortable seat. Germ-killing agents reduce the need for maintenance while keeping your shower clean and healthy.
All of our safe bathing products & services are CERTIFIED AGING-IN-PLACE (CAPS) compliant, and our inspectors are all CAPS certified. Our goal is to help you stay in your home safely and comfortably.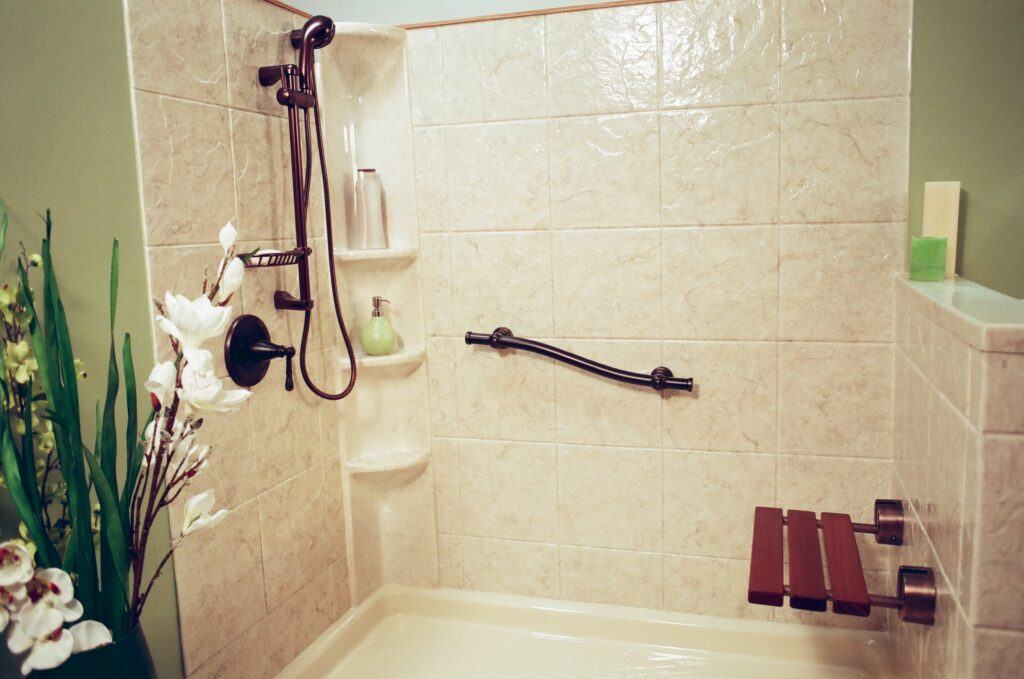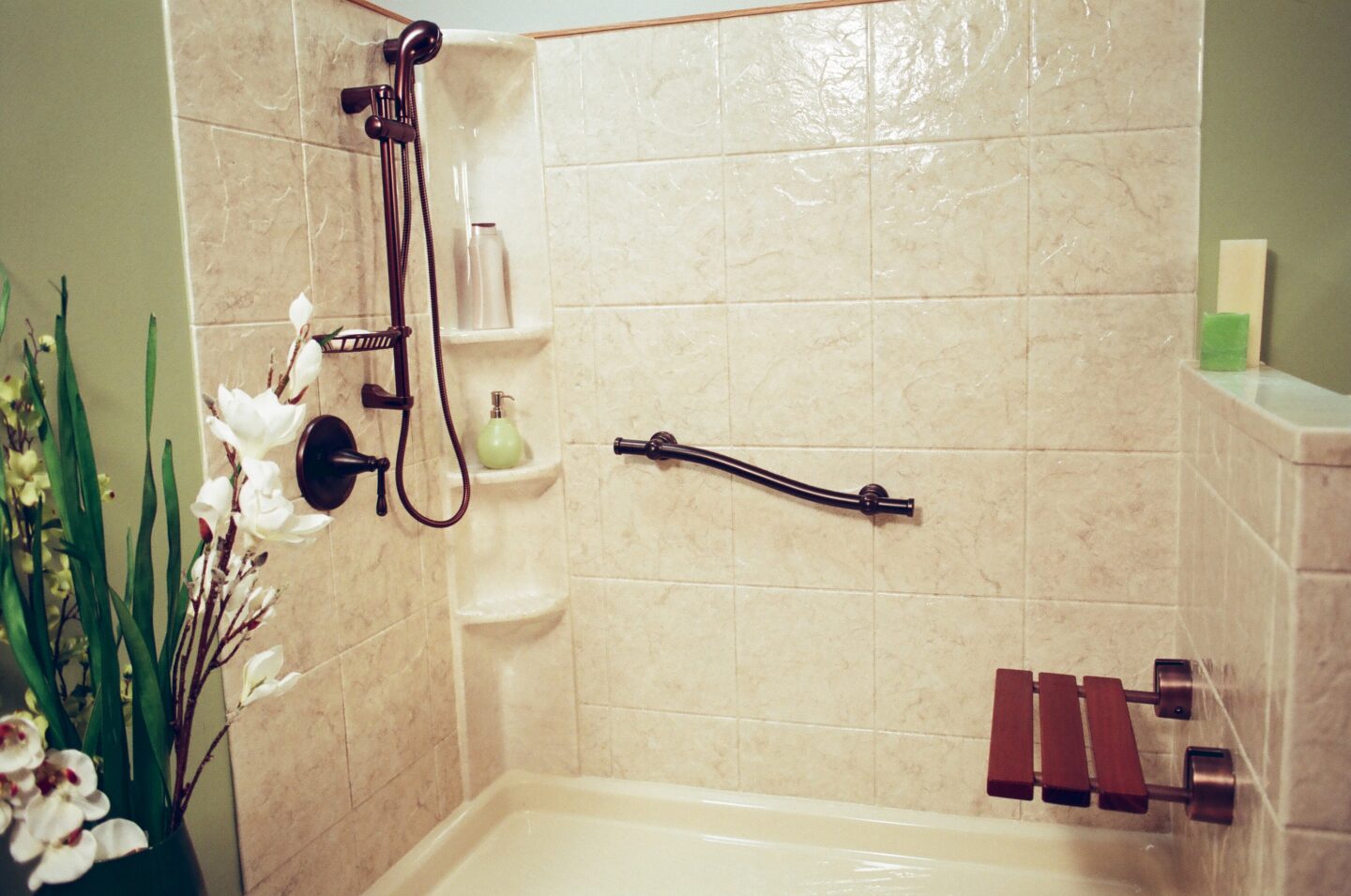 Call Us Today for a Free Quote
Call Unique Home Solutions today at 800-800-1971 to schedule a free safety inspection or estimate on a new bathroom.