Serving Central Indiana, Central Ohio, and Northeast Ohio
Whether you want to update your bathroom for accessibility or change the layout, Unique Home Solutions can
help. We provide expert bathroom renovation for homeowners in Ohio and the Indianapolis, IN, area.
Our Remodeling Services
Our team is equipped to handle renovations of all sizes and virtually all types. We install:
Acrylic tub and shower wall surrounds
Countertops
Showers and bathtubs, including walk-in tubs and low or zero threshold walk-in showers
Sinks and fixtures
Tarkett flooring products, including high-quality faux wood

Bathroom Remodel Indiana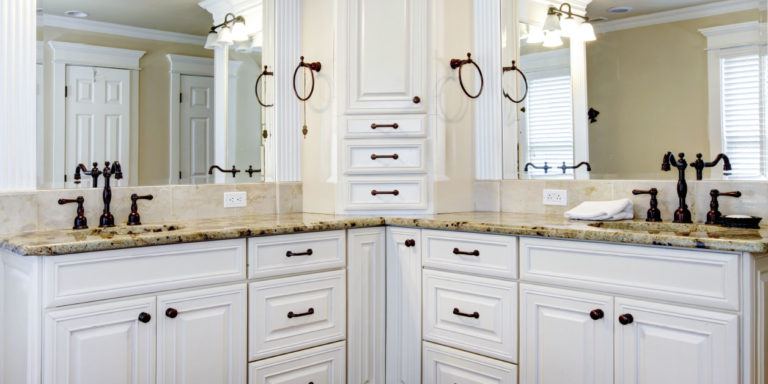 In addition to general bathroom renovation, we specialize in accessibility remodeling. We understand how important it is for your bathrooms to be functional. To ensure that each member of your household can access the facilities without discomfort or difficulty we provide:
Therapeutic bathtubs, including soakers, whirlpools, and jetted varieties
Tub liners and grab bars
Walk-in tubs and barrier-free shower models
Our accessible showers and tubs are custom fitted to your bathroom space and made of long-lasting Lucite acrylic.
For your satisfaction, health, and peace of mind, each of our bathroom products is part of the Luxury Bath Microban collection. Microban items feature unique technology that reduces microbial growth, including the microbes that contribute to bacterial issues and mold development.
Our Industry Experience
At Unique Home Solutions, we pride ourselves on offering the products and services necessary for our clients to achieve their dream homes. We are a Certified Aging-in-Place Specialist (CAPS). If your home is due for a bathroom renovation, trust our safety team.
We've been working with clients to create attractive and usable home bathrooms since 1983. In order to accommodate the needs of as many clients as possible, we maintain three locations in Indiana and Ohio metropolitan areas.
To schedule a consultation, contact our location nearest you. For service in the Cleveland, OH, area, call (330) 460-6950. To speak with a representative in Columbus, OH, call (614) 845-0500. For renovations in Indianapolis, IN, call (317) 337-9300.