You use your home's doors so much that you may not think twice about them until one becomes inoperable. The doors in your home provide privacy, sound control, and indoor-outdoor space separation as well as architectural detail.
At Unique Home Solutions, we provide residential door sales that are ideal for both homeowners looking to upgrade their home's appearance and those in need of a replacement for a broken door. We provide sales and residential door installation in the Columbus and Cleveland, OH, areas as well as Indianapolis, IN.
Our Doors
We offer a full range of door styles and sizes. Our inventory includes the following door varieties and services:
Main entry doors in either fiberglass or steel
Patio and side entry doors with low-E glass panes
Screen doors with durable aluminum mesh
Sliding doors from Soft-Lite's energy efficient line
Storm doors in strong steel frames
Replacing knobs to levers
Each of our door varieties includes appropriate locking mechanisms to protect your home. For example, our main entry doors include six pin locks and strike resistant dead bolt plates.
Contact our team to schedule a demo or home shopping appointment where you can see the full range of colors and styles of each of our door types.
Our Installations
At Unique Home Solutions, we take pride in delivering high-quality craftsmanship at reasonable prices for more than three decades. We use only the best American-made door products to ensure that our door selection lasts you as long as possible.
Additionally, because we understand that the quality and correct installation of your doors can affect the security of your home, all of our installations are handled by a trained, in-house employee crew rather than subcontractors.
Learn more about our residential door sales selection and residential door installation services today by contacting the office location nearest you in Indianapolis, IN; Cleveland, OH; or Columbus, OH.
Armor Your House With A Unique Security Door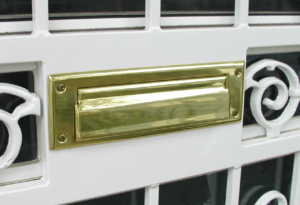 Watch A Customer's Review Of Our Door